Scenery was so breathtaking that I forgot about the cold for I'd say a couple of seconds, enough to take as many pictures as my freezing hands allowed me.
Read Time:
5 Minute, 9 Second
Is that even possible? It surely is! All you have to do is get a chance to visit Ushuaia: the southernmost city in the world which is right next to the Beagle channel in Argentina near the border with Chile. In fact, said channel draws the geographic limit between the two countries. Located almost on the 55th parallel, it's a natural connection between the Atlantic and the Pacific Oceans.

Image credit: https://commons.wikimedia.org/wiki/File:Canalbeagle.png
When visiting Ushuaia, navigating the Beagle channel it definitely a must. And while we were lucky enough to be there, although unexpectedly we were going to make the best of our time there (if you want to know how we ended up in Ushuaia, check out my previous article). After a visit to tourist information at the tourist pier, we were advised on the different tours and companies that can carry you along the Beagle offering short 3-hour tours, half day tours and whole day tours depending on the time you have available and how long you can bear to be on a ship. Since we were travelling with children, we decided to book the 3-hour tour that reaches the famous Les Eclaireurs lighthouse departing the next morning.
It was a beautiful cold and sunny morning when we reached the pier to find our vessel already waiting for us. The shifting clouds, the deep blue waters of the Beagle Channel and the morning light are a photographer's paradise and we stopped for more than a couple photo shoots before boarding the shiny catamaran.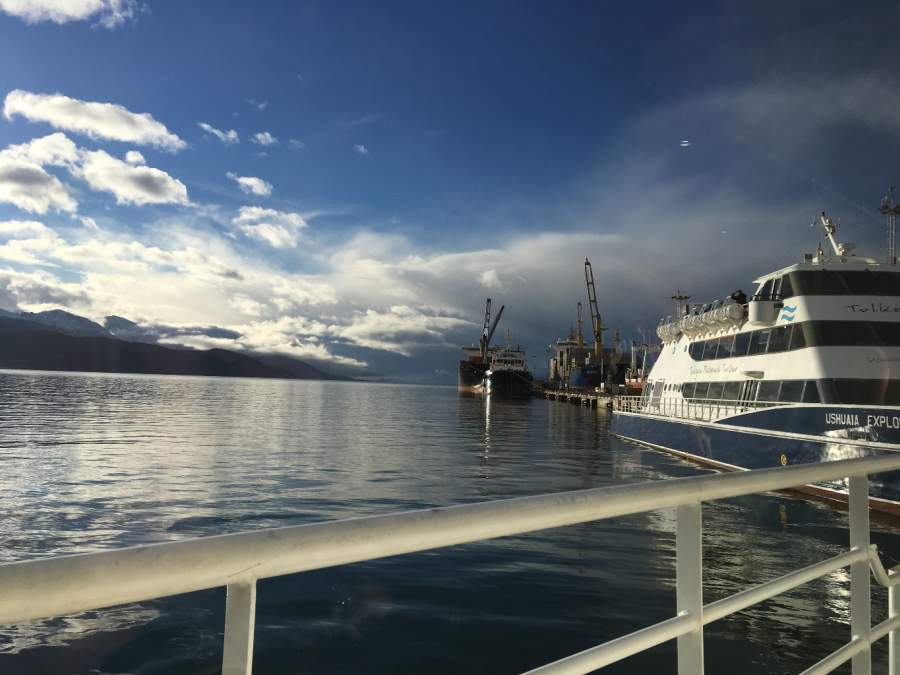 Once comfortably seated on board and after some safety instructions we set off leaving the city behind our backs.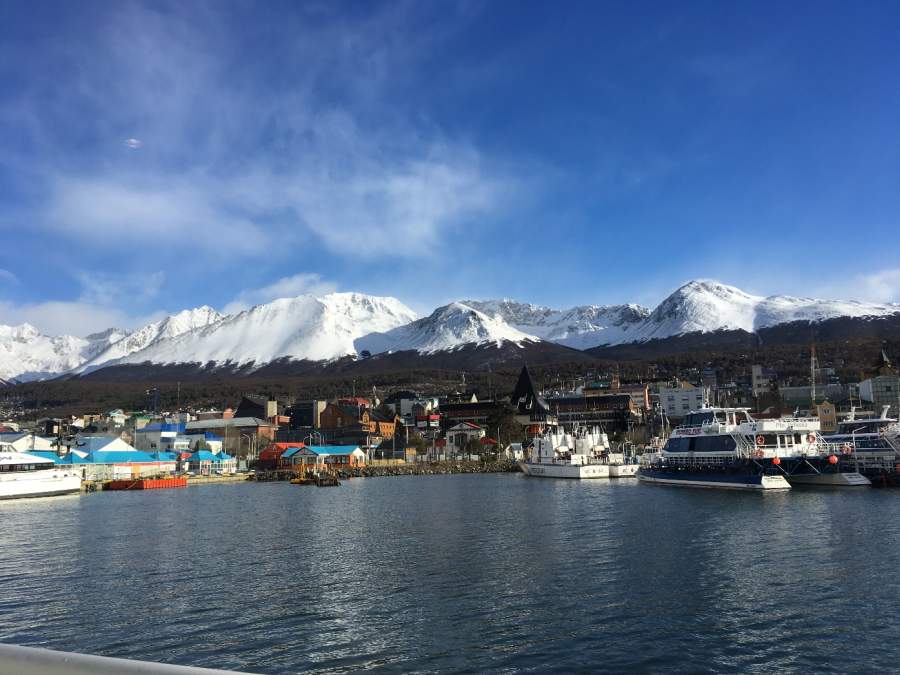 The tour guide stared telling us about the history and geography of the channel. Why is it called Beagle? It was named Beagle after the HMS Beagle which was an expedition ship from the British navy known for having carried Charles Darwin along its voyage around the world during between 1831 and 1836. This expedition named many geographical locations along its way and the Beagle Channel was one of them. But do you know that the ship was named after a dog? Yes, that's right! As strange as it may sound it was not uncommon for British Navy ships to be named after animals. In this case who ever named the ship must have been fond of dogs and beagles in particular. Who would have thought that both a ship and a channel could have been named after a dog?
Getting back to our own voyage…
After leaving the port behind we were invited to walk on the ship's deck which, of course, we tried. It was terribly windy and ever so freezing cold outside the comfort of the cabin. That is when you realize how hard the times must have been for the explorers and crew on the expedition ships back in the day. The month we had travelled in was September, which is almost Spring in the southern hemisphere, I cannot even dare to imagine how cold the winters on the Beagle must be! Our time outside was just enough for a couple of photos of ourselves with hair flying all over our faces and some pictures of the sea lions enjoying the sun. We retreated to the cabin as fast as we could, and gladly enjoyed the breathtaking views and watching the cormorants, albatross and seagulls flying about through the huge windows comfortably seated in the warmth.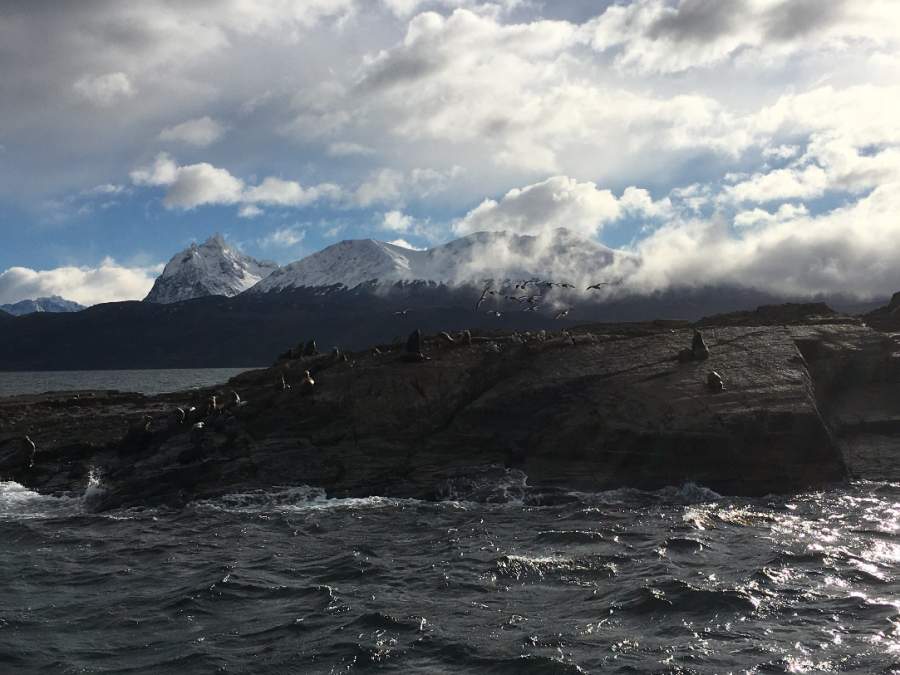 Soon after, Les Eclaireurs Lighthouse came into sight, getting closer and closer every minute. The picture was taken by my brave husband who dared to go back outside.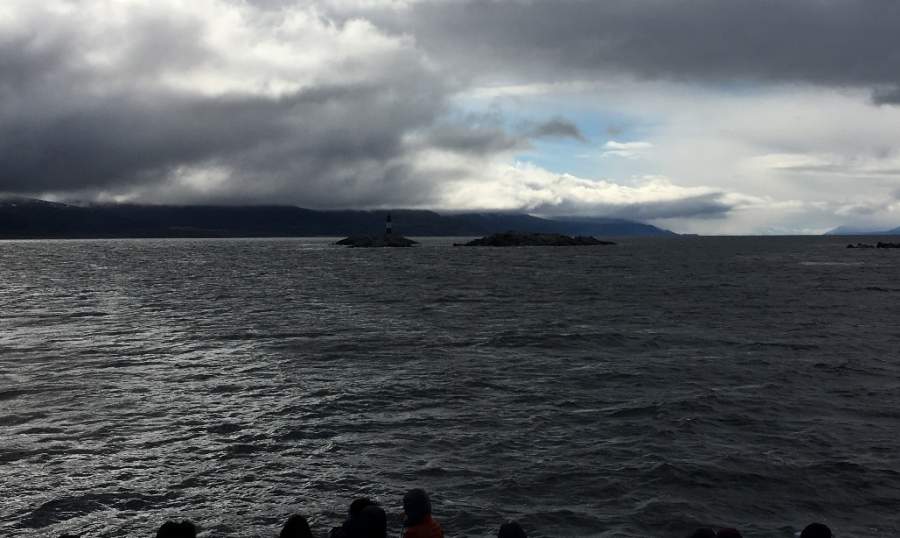 It was not until we got much closer that I plucked up the courage to go back in the open air for this shot. Hope you enjoy it because it was a real act of courage! Pity there is no way that you can put the sensation of cold into a picture. Or maybe that's really lucky for you. Scenery was so breathtaking that I forgot about the cold for I'd say a couple of seconds, enough to take as many pictures as my freezing hands allowed me.
I'm so glad I did!
I can share these with you now and wish that you plan a visit to our beautiful country sometime soon.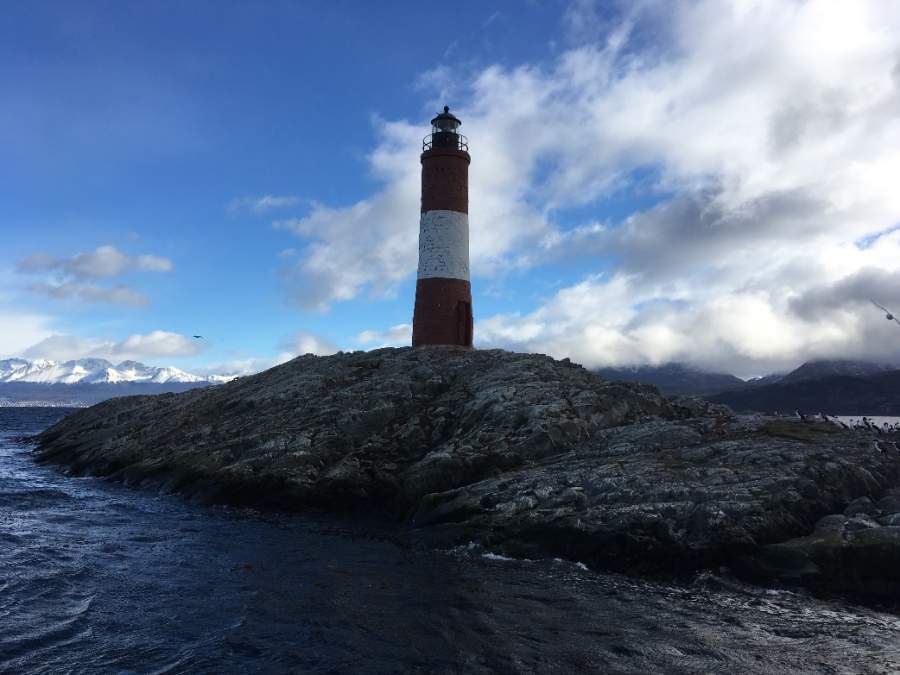 Image credit: Virgi (author). available for download. End Of The World Light House – Free photo on Pixabay – Pixabay
Before our navigation reach an end, we stopped at one of the Bridges islands for a short trek. Yes, it was out in the cold again but there's no way I was going to miss an opportunity to explore. The island was quite small and right in the middle of the Beagle channel far from both shorelines which made it particularly cold and windy. No wonder it was completely uninhabited.
We took a short trek up a winding path to the highest point in the island, which was by no means very high. The most interesting thing about the island is that you can observe the variety of vegetation that is able to grow in such adverse conditions: mainly moss, lichens and some succulents. A close up of a random island spot shows just how many diverse types can be found on a small surface. It seems the spirit of Charles Darwin may be speaking but check out the next picture in detail and tell me what you think.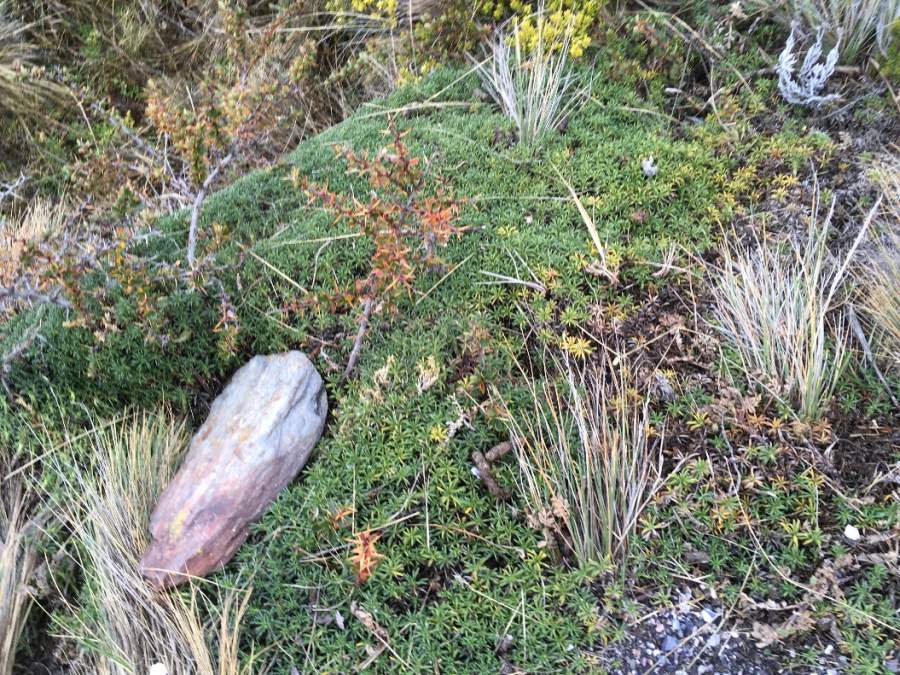 Maybe if you pay attention on your next time outdoors, you find some similar specimens in your hometown… Is that Charles speaking again? Or is it me? As an anthropologist, the motivation to learn and explore is always present.
Enjoying my content? Want to buy me a coffee? https://www.buymeacoffee.com/vkambo
How about you? Do you like to explore near and far? Tell me in comments, I'd love to know.