What you never, never, never ever should do if you spend one week in London: rent a car!
Read Time:
6 Minute, 39 Second
January again – vacation time – my girlfriend and I wanted to visit London for one week. Therefore, I booked flight, hotel and rented a car… Stupid me!
>>See this article on youtube
The plan was to enjoy London and I wanted to drive a Mini Cooper in London, because it is British, and it was in the lower-budget class I could afford. Having a car meant we could go outside of London and make our way to the shore. Whilst we were at home, I spotted a town on a tourist map, which promised much fun at the coast: one day at Southend-on-Sea!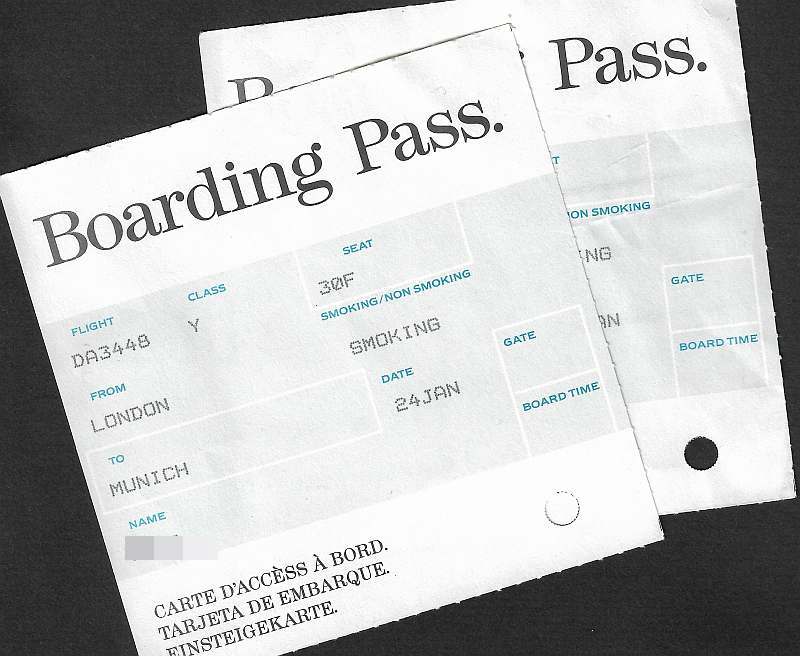 We were browsing through some pubs this first night and at next morning, at around 9 or 10 o'clock, the hotel telephone started to ring: our car had arrived. I jumped into my shoes and trampled downstairs where the guy who brought the car was waiting for me. We both went through the front door and meanwhile he explained to me, that the model I rented was overbooked, so I will get an upgrade to the next class of vehicle for the same price. With an arm strike and a smile, which showed he was very proud about what he did, he presented the car in front of us: a black sporty looking Audi with aluminium rims and rear spoiler!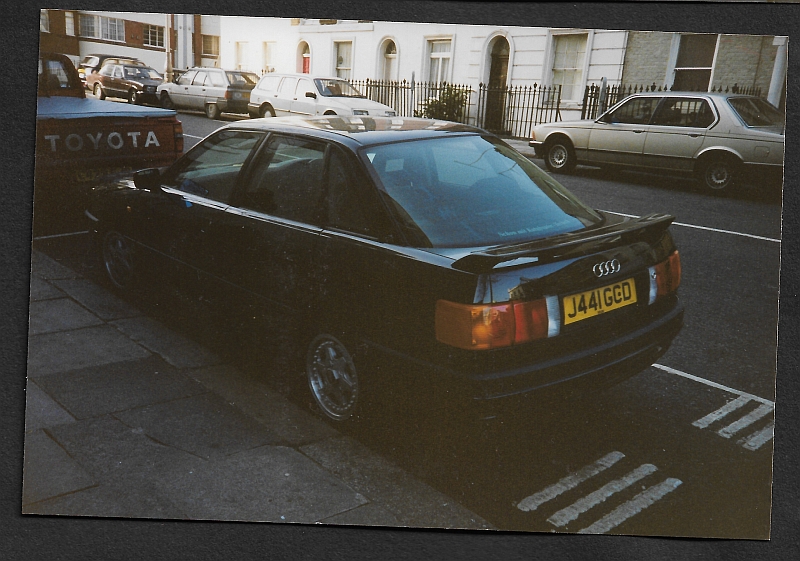 What the guy who brought the car did not know was that we, my girlfriend and I, were from the town where these cars were built.Giving us an Audi would be the same, as giving a beekeeper hundred pounds of honey for free or a potato-farmer an invitation to a free potato meal! With a bright smirk, the guy who brought the car showed me around it so that I could see that it was intact, with no scrapes. My thought was, declining this car now would not helping if he was claiming that the Mini Cooper was booked out. I only questioned him about the accident rate in the Mini Cooper-Class and I signed the paper. He felt very proud of himself and left.
Today I know why this guy who brought the car was so proud: he found someone who was stupid enough to rent a car in London. Maybe I was the only one who rented a car in London this month, so he could be so friendly and give me an Audi, because he was so grateful – I was not! I went back to the room and told my girlfriend what happened and that it was an Audi. According to her face expression, she did not find this amusing at all. Just like me. Nevertheless, it could be worse not getting a Mini Cooper.
And it did get worse!
Travel with a car through London is like being pushed in a medieval struggle, armed with a pitchfork, surrounded by hundreds of screaming enemies, enrobed with the same brown clothes as any at the battlefield and you never know where to fight back! It is a mess! A brutally one-to-one fighting mess! No traffic signs – but yes – there are: NO PARKING! DO NOT PARK HERE! NEVER EVER PARK HERE FOR ANY GOOD REASON! YOU GET HANGED IF YOU PARK HERE and GIMME ALL YOUR MONEY WHILE PARKING HERE (see last chapter below: 30 British pounds for 1/2-hour overtime)!
With no traffic signs, I meant: No directions signs. Ok, you can help yourself with a magnetic compass and the solar altitude, a good arm clock and a well-trained co-driver, who is handling a sextant, reading a roadmap – if he or she could see the street names on the unavailable street names signs outside the car to orientate oneself. Let's get clear: after sundown you are lost, completely lost …
… and in January the sun went down early in London!
Our visit in London was before invention of the GPS (Global Position System). I want to tell you here that it wasn't invented by any English person from London, I just looked on the internet – it was developed by the US Department of Defence! The person from London, who should have had invented this, didn't find his workplace, because he couldn't cope with the London traffic every day! It blows my mind, how could London be the ruling centre of the half world for centuries, if the people here didn't get through the traffic?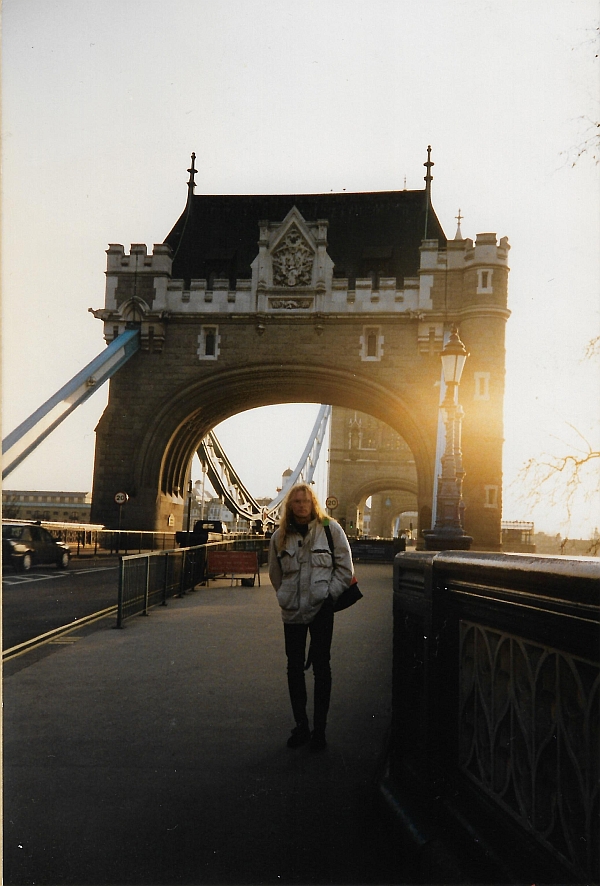 Then I got an idea in my darkest desperation. I did read, years before this, a book from another English guy, named Douglas Adams. He wrote: if you are stuck in London traffic, try to get the next roundabout, accelerate inside, and keep full throttle down and the centrifugal forces throw you out in any direction and with great hope, you are in the right way home! If not, try the next roundabout and never give up! This and the flowing direction of the cars, which my girlfriend would have noticed, after we passed by "Harrods" the fifth time this day. She mentioned to me, in the morning, the cars were driving into the city and now and in the evening – they all get out of the city. This saved our lives!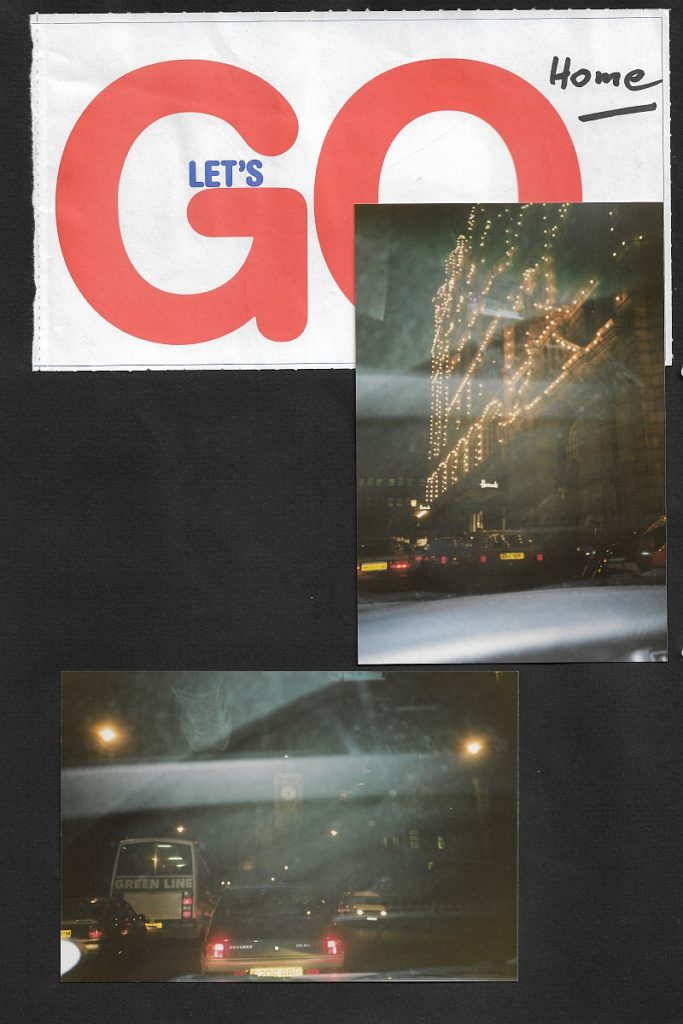 No one can imagine the happiness, as we worked out our survival plan for arriving back to the hotel. Sitting in the car, sitting in THIS car, the smell of the Audi, which reminded us of our hometown, and we got a shining light of easing, so bright and hypnotizing like the headlights of a Porsche behind you on the German Autobahn.
The following day we drove to the shore, to Southend-on-Sea, with this trick to use the opposite direction of the cars which flooded into the city and at the evening the opposite direction with the cars which flooded outside the city.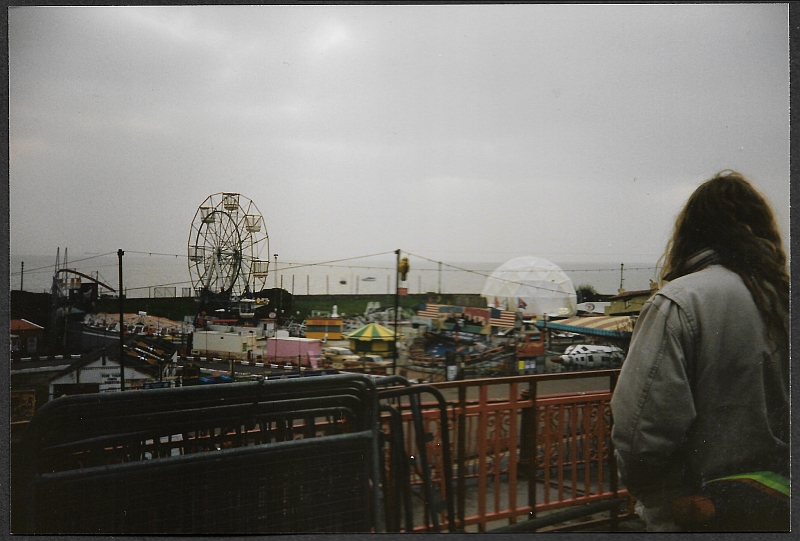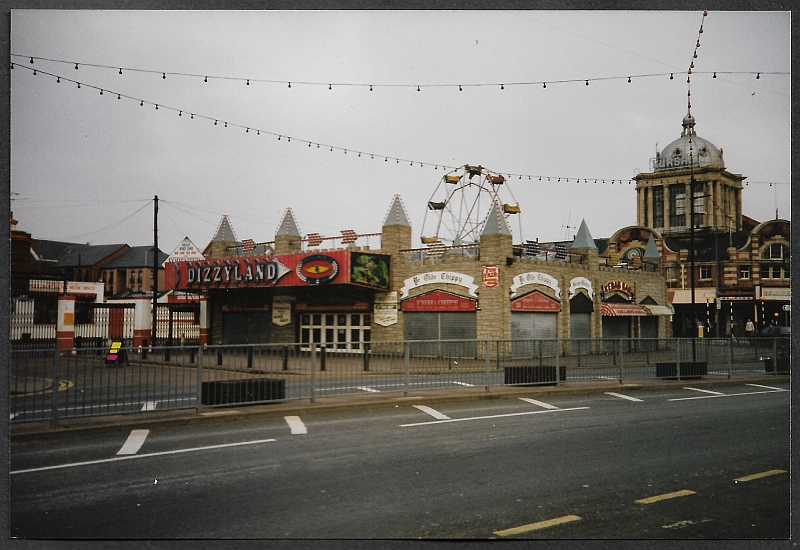 At the end of our journey we did it to the airport again – simply followed the sun southwards to Gatewick and looking above to the sky while driving, looking for any flying objects to follow them directly to the airport. We went home with the knowing: London – next time we will definitely take the bus!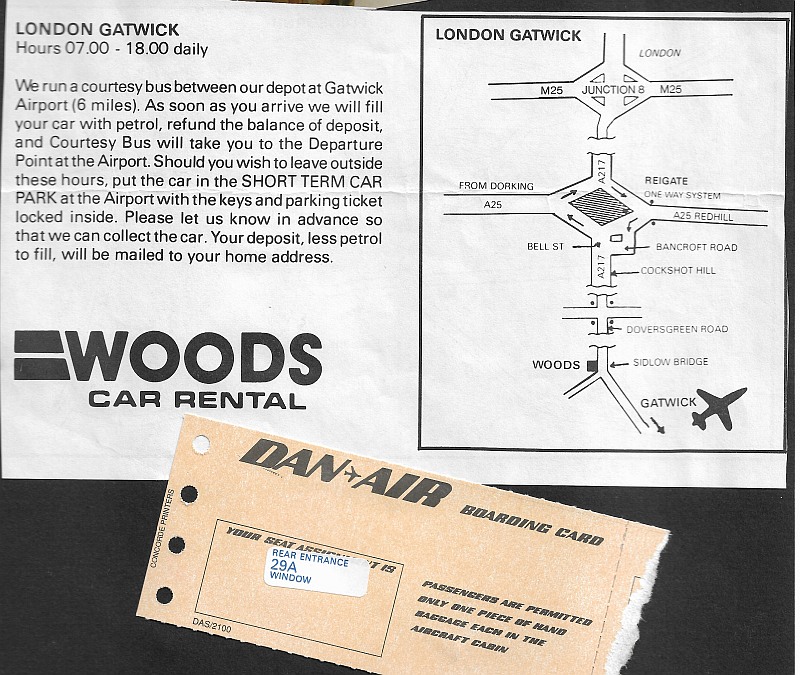 Leaving out here all the fine things we have seen from London, which would be worth told in another story: Piccadilly, Madame Tussauds, London Bridge, The Tower of London, one-day-shopping with my girl at the shopping malls (where I got a parking ticket which set me back about 30 pounds! -90 Deutsche Mark! – A fortune for outstaying the parking time!) and the funny evenings in English pubs. And no one mentioned "German-Panzer" or "The Huns" after they heard where we were from.
All in all it was a very pleasant week. Don't mind about Southend-on-sea, it was January and the funpark was closed! But – no matter – we did have fun at the coast, on the way to the coast on the motorway – right-hand driving, in the restaurant at the pier – especially with the English food – about what I want to write an separate article! But if you go to London one day, my advice is: Do not rent a car!
>>See also: English food
1 comment