This is an experience you won't soon forget.
Read Time:
2 Minute, 42 Second
Experiencing Jamaican Cuisine and Culture on a Jungle Excursion
By Laurenravenscro
Jamaica is a place filled with passion, beauty, and immense culture. The hard-working people that live there are kind and welcoming, wanting you to enjoy the place that they love so much.
Jamaica is a great place to visit and experience diverse culture, community, and fine dining. Once you visit, you will never want to go home.
Right off the dock, you are immediately immersed in the rich Jamaican culture as your guide takes you through humble cities and local communities into the vast Jamaican jungle. Ya mon.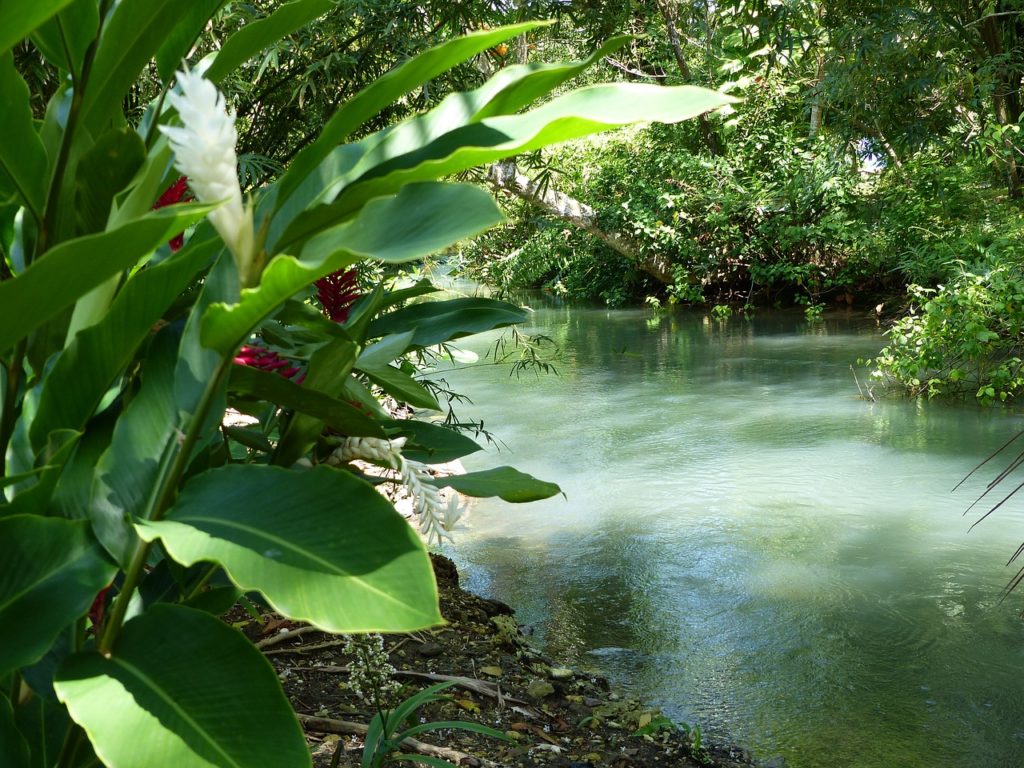 On the way, looking out the window will provide you with a glimpse of Jamaican life. The communities are thriving, and the scenery is absolutely breath taking. You will not want to put your cameras away.
This journey through Jamaican cities and jungle lasts around two hours before you finally reach your destination. While on the way, your tour guide will make you laugh with joke about the community, Jamaican culture, and you. Be a good sport. It's all in good fun. Ya mon.
Make sure to pay attention to your tour guide. They will be explaining how to eat authentic local cuisine and how to behave so that you don't offend your hosts.
Once out of the van, be prepared to walk down steep steps and muddy hills to a grassy area beside a beautiful flowing creek. The atmosphere will take your breath away as it is something you have likely never experienced before.
Alas, you are met with the aroma of authentic Jamaican cuisine, and after a long car ride, you are ready for a good meal. Your Jamaican hosts are standing behind a table covered in plates filled with delicious appetizers and entrees for you to try and enjoy.
Take a seat on any one of the chairs facing the creek, and your hosts will bring your meal directly to you. At this point you will be glad you paid attention to your tour guide, as the food is quite unique, and you may not know how to properly eat it.
One of the foods you'll eat is the Jamaican Ackee. This fruit is rich in flavor and is often used in many Jamaican dishes. Beware, if prepared improperly, ackee is quite poisonous. Thank your guide for letting you know.
If the cuisine isn't enough, your host will then bring out round after round of unique Jamaican drinks that will relax your body so you can listen to the sound of the creek in peace.
Once well fed and relaxing after strong drink, the hosts call out local performers to present a genuine Jamaican dance that you will remember for the rest of your lives. Just to make sure though, take some picture and record the moment. You did have a few drinks after all.
Then off you go. Back through the city to your excursion starting point to take these memories back home with you. This is an experience you won't soon forget. Don't forget to tip your guide as that is their only compensation for the hours giving you agenuine Jamaican experience