Folk dances are a very old and general formation.
Read Time:
2 Minute, 8 Second
All over the world, people have dances born from their ancestors, their lives, their loves or their sorrows. Turkey really shows a lot of diversity in these dances. There are 7 regions in Turkey. The way people of each region express themselves through dance is different.
When the mountains, plains, weather and climatic conditions of the region affected these feelings, very different dances emerged. Not only dance, but also music and special costumes are complementary.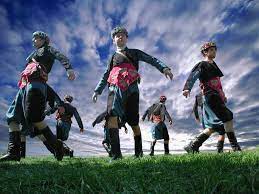 Turkey has a large surface area. Especially the width of the surface measurement has caused cultural differences between east and west or between north and south. Folk dances become both very valuable and unique as they have a wide range of cultures and blend these cultural differences within themselves. The fact that each region has some unique features is not only reflected in the dialect, food and music of that region, but also comes to the fore with its own folk dances.

Folk dances are a very old and general formation.
It is a collective or individual form of dance that has essential, rhythmic,glamorous and sometimes dramatic elements in folk dances, the origin of which is unknown and therefore anonymized. Turkish folk dances are the name given to folk dances that have the characteristics of different regions' own cultures. The dancers, wearing specially sewn local clothes, dance harmoniously to the accompaniment of music. These folk dances vary from region to region. In this article, I would like to introduce you to some of the Turkish folk dances, both with pictures and videos.
ZEYBEK:
Zeybek games are played by a single person as well as in a circle consisting of singles. Zeybek games, when played collectively, are games played by the players without holding on to each other. This type of game is encountered in the Aegean Region.
HALAY:
It is a type of game played in the form of a group, straight series and by holding on to each other. It is played with drums and zurna in Eastern, Southeast and Central Anatolia.
HORON:
These are the games that the players play by holding on to each other in the form of a series. The harsh and mountainous nature of the nature, the indecision of the sea and the air are striking in horon dances.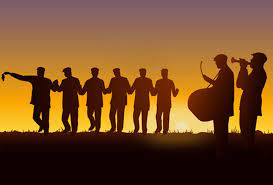 Spoon:
They have wooden spoons in their hands as a rhythm tool. The parts of Southern Anatolia extending to the Mediterranean are generally shown as the region of games wit