There seems to be something magical and even supernatural in that first hour of quietness before the rest of the tourists stream in.
Read Time:
3 Minute, 46 Second
My initial fascination with Machu Picchu dates back to my school days when we read an essay about an explorer arriving to Machu Picchu. I was about his journey through the Andean Forest and his impressions when the citadel came to sight. The descriptions were completely enchanting and made you feel as if you were there seeing the place for the first time as well. I can't remember the author, and that textbook has been long lost. I tried an unfruitful online search, but Machu Picchu is so popular that it's like trying to find a needle in a haystack. And have my word that I'm truly perseverant when it comes to finding things regardless of them being needles or random essays.
From that day on, I dreamt of visiting such charming place. Now that I come to think of it, probably that essay had something to do with my career choice. While I at Uni, studying Anthropology, I learnt about the Inca Empire and its fascinating culture. A trip to Perú turned into an inevitable outcome when a dear friend mentioned she also wanted to go. We almost immediately started planning our adventure.
The best way to get to the citadel and have the complete experience was to walk the Inca Trail. This means a 3-night and 4-day 44 km trek through the Peruvian Yungas (high altitude forest) within the oriental side of the Andes. You must walk about 6-7 hours per day carrying a backpack. You really need to be smart and PACK AS LIGHTLY AS POSSIBLE AND WEAR COMFORTABLE TREKKING BOOTS. Do trust me on this! The truly challenging part is that you'll be climbing up and down most of the way and doing it at high altitude! For those of us who live at sea level it can become an ordeal at times, specially on the second day where you have to go through two Andean Mountain passes. One of them, incidentally, is called the "Dead Woman's Pass" which sort of sums up how you might feel while trying to reach it. But I assure you it's totally worth it. Spend some time in Cusco before walking the trail though so that your body has time to adjust.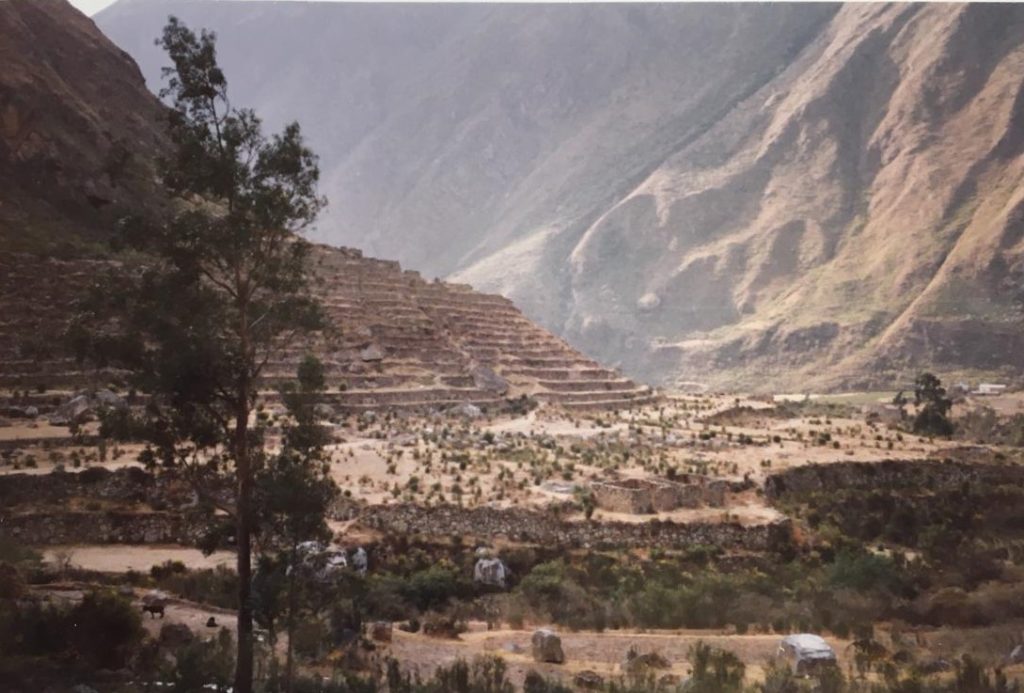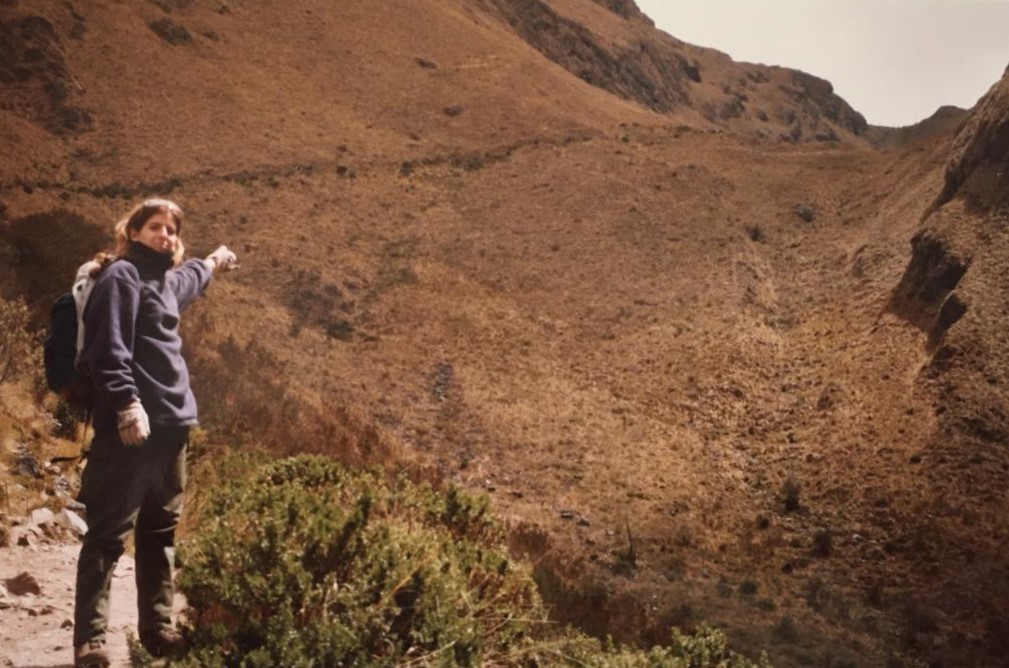 You can read about soroche (altitude sickness) in one of my other articles up on the blog: Do you know what soroche is?
---
Here is a picture of the map of the trail that I have treasured since then.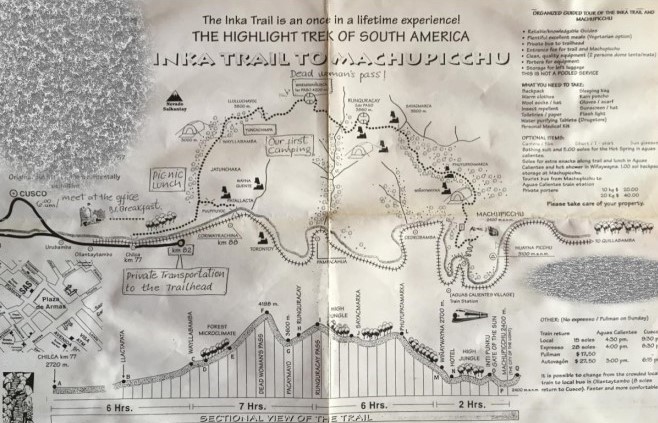 The whole trek is truly wonderful, and you get to see beautiful Inca sites on the way that can't be visited in any other way, some of which are as fascinating as Machu Picchu itself. When you decide to go you must make a reservation in advance for a hiking permit since it is a protected area and Peruvian government limits the number of trekkers able to start the hike each day and guides are mandatory both for safety and preservation reasons.
Runkuracay
At an altitude of 3.760 meters from sea level, it offers stunning views of the mountains. Its original use continues to be studied but it is thought to have been a place of rest or a watch tower, but it could also have been for ritual usage.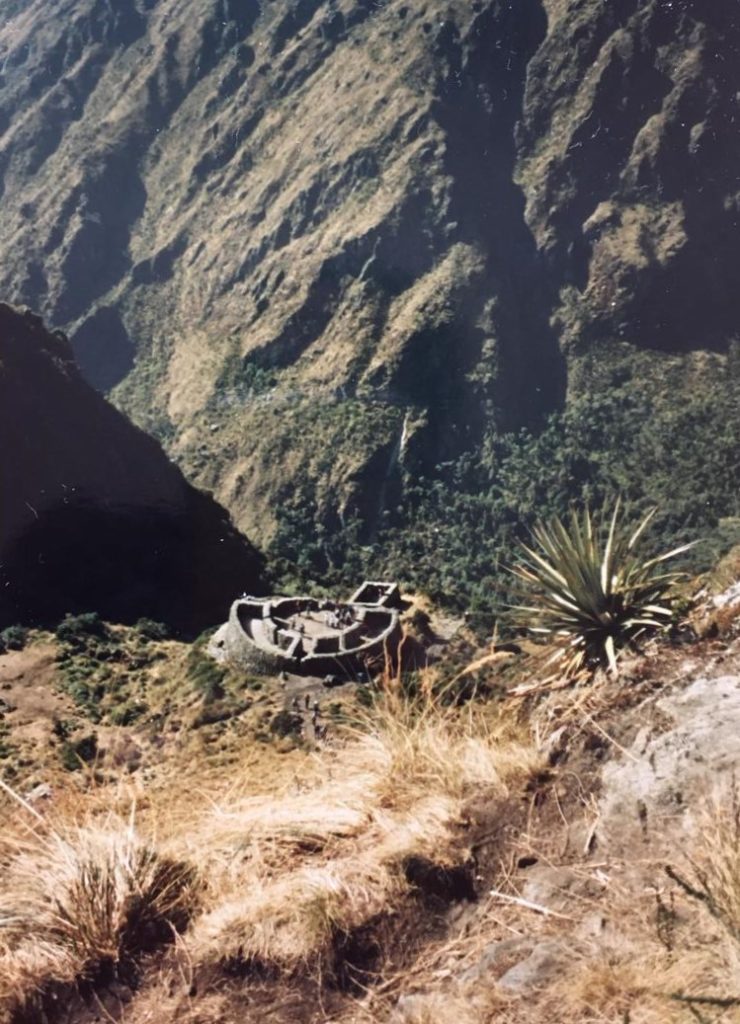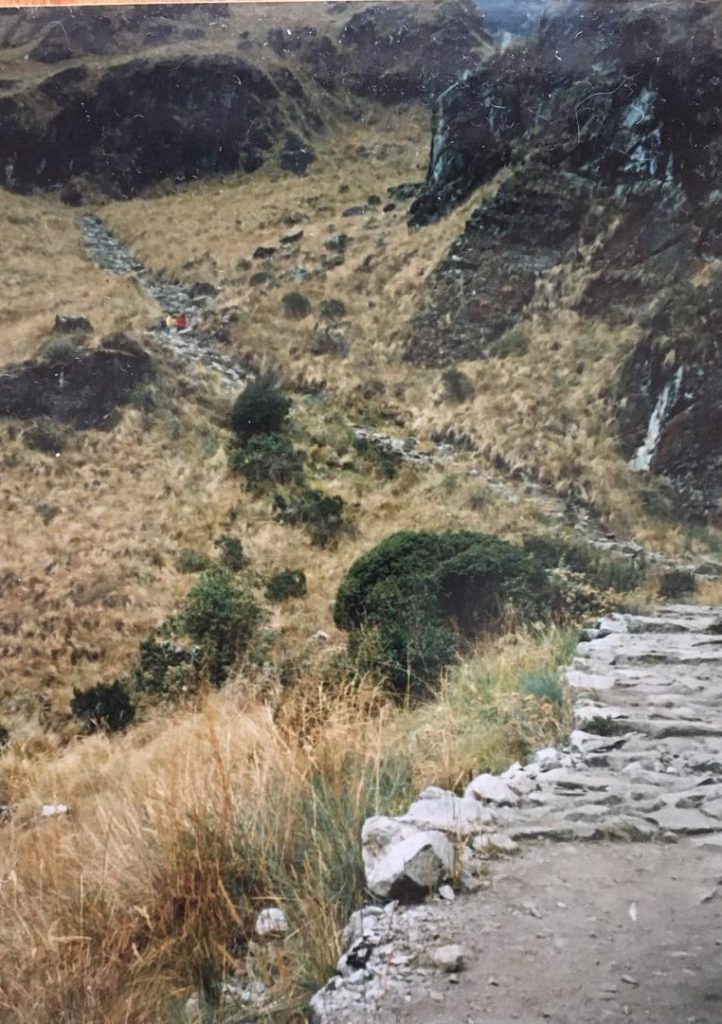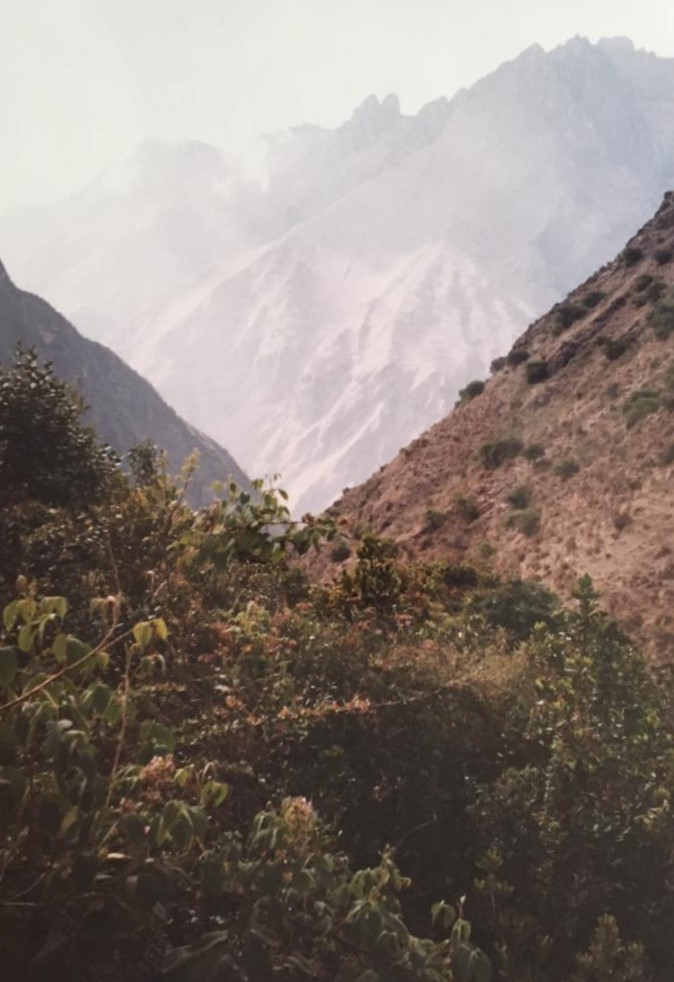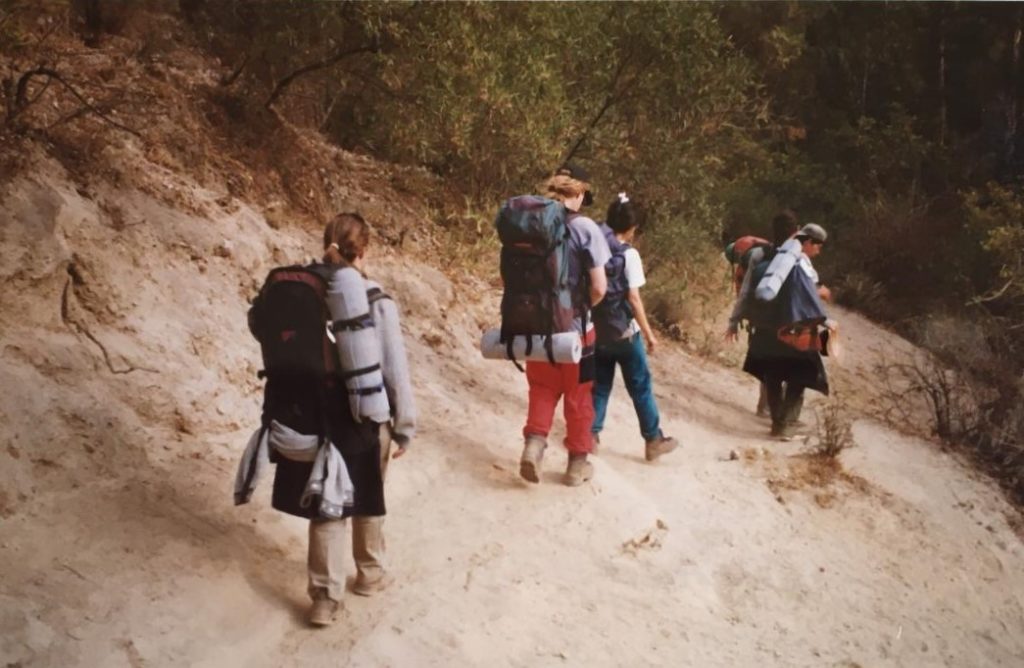 The highlight of the trip is on the fourth day: being completely exhausted after having walked for the past few days, we got up at dawn and walked a couple of hours in the twilight to reach the "Sun Gate" at sunrise. This is truly spectacular and unlike my forgotten author, I feel at a loss for words to describe the joy and fascination I felt at the sight of Machu Picchu and the rays of sun reflecting through the sanctuary. There seems to be something magical and even supernatural in that first hour of quietness before the rest of the tourists stream in.
---
Everything seems right at that time.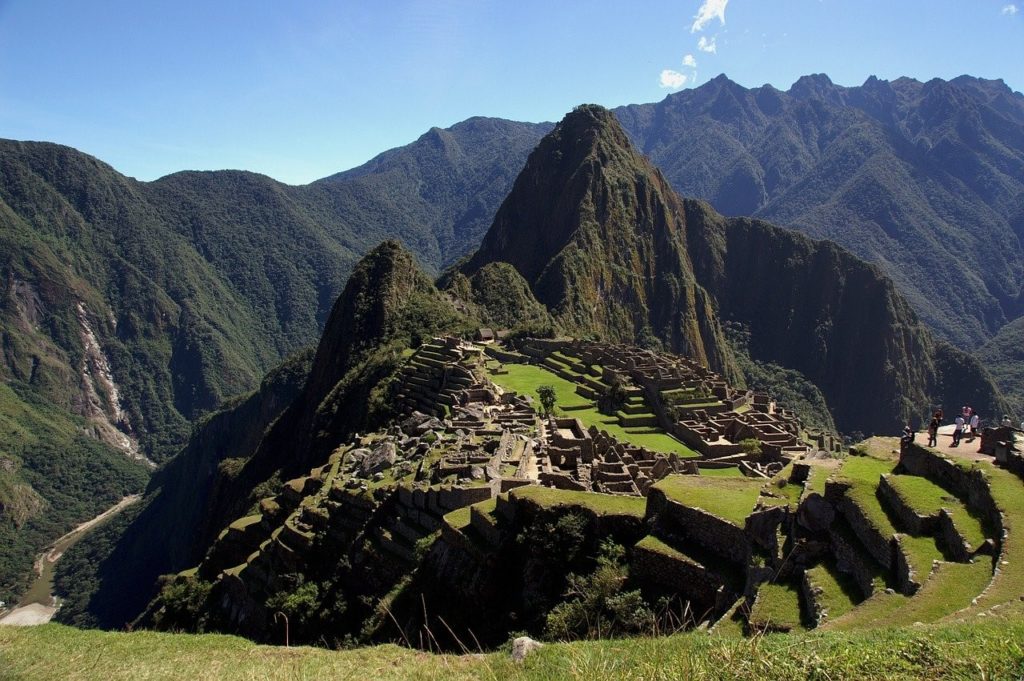 Enjoying my content? Would you consider buying me a coffee? https://www.buymeacoffee.com/vkambo
2 comments