Some friends had recommended a place near Praia do Forte about 60 km from Salvador de Bahía airport
Read Time:
3 Minute, 54 Second
I thought all-inclusive vacations were somewhat overrated but after having experienced them myself I understood what the fuss was all about.
I had never tried an all-inclusive vacation stay before, but it had been a long and stressful year, and my husband and I thought that we could give it a go. We were attracted by the idea that everything would be taken care of during our stay. And also, that for just this once, minimal travel planning would be necessary: just book flight and hotel and you're done. We usually give a lot of thought to our travel plans because we like to have a personalized experience and never buy package tours and the like, a bit of a change sounded nice.
Where to go?
Some friends had recommended a place near Praia do Forte about 60 km from Salvador de Bahía airport: the Iberostar Praia Do Forte Hotel. We looked it up and it certainly was appealing: crystal-clear waters, white sandy beaches, luxury accommodations, and a variety of local and international cuisine. We thought that it would certainly do the trick.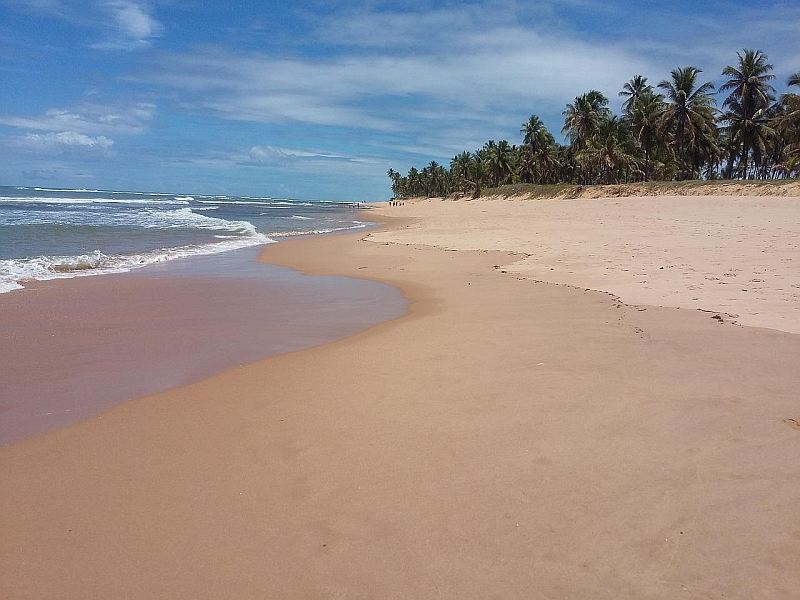 We searched the web and soon came across a really convenient 1-week-stay offer and matching plane tickets. Finding a safe, comfortable, and relatively inexpensive way to get the four of us (we were travelling with our kids aged 6 and 11 at the time) from the airport to the hotel was a bit of a challenge. Hotel is located a little less than 60 km away from the Salvador International Airport which meant we needed transportation. With the help of TripAdvisor and other travel reviews we decided on the best option: a private transfer, they call it "transfer privativo" in Brazil. I asked for quotes at the companies with the best ratings using my basic Portuguese and a little help from Google. After a few days, we were all set.
A couple of months later, on a balmy tropical morning we were greeted at the airport by our transfer man holding a sign bearing our surname. He took us to a very nice car and once we got in, he offered us bottled water and some candy. Which we were very grateful to get after a 5 hour flight. On our drive out of the airport we went through a "tunnel" which was made of huge, lush bamboo canes. We immediately felt the tropical vacation vibes. After a 90-minute drive we were standing at the hotel lobby ready to check-in, the staff was very friendly, and they provided us with resort wristbands that would identify us as all-inclusive guests throughout our stay. These would be all we needed to enjoy all the services. Since check-in time wasn't due yet, we were invited to the locker room where we could shed our travel clothes and change into summerwear and start exploring the resort.
The first place we visited was the breakfast room, we were eager to get a pleasant morning meal after our over-night flight. The room was huge with high ceilings and open walls were the tropical beach breeze flowed in. The buffet had a great deal of options to choose from: tropical fruit and juices, pastries of different kinds, cakes, pancakes, scrambled-eggs and bacon, toast, jam, yogurt, and a local food called "tapioca" that we decided we'd try another day. We were going to stick to the classics to start with.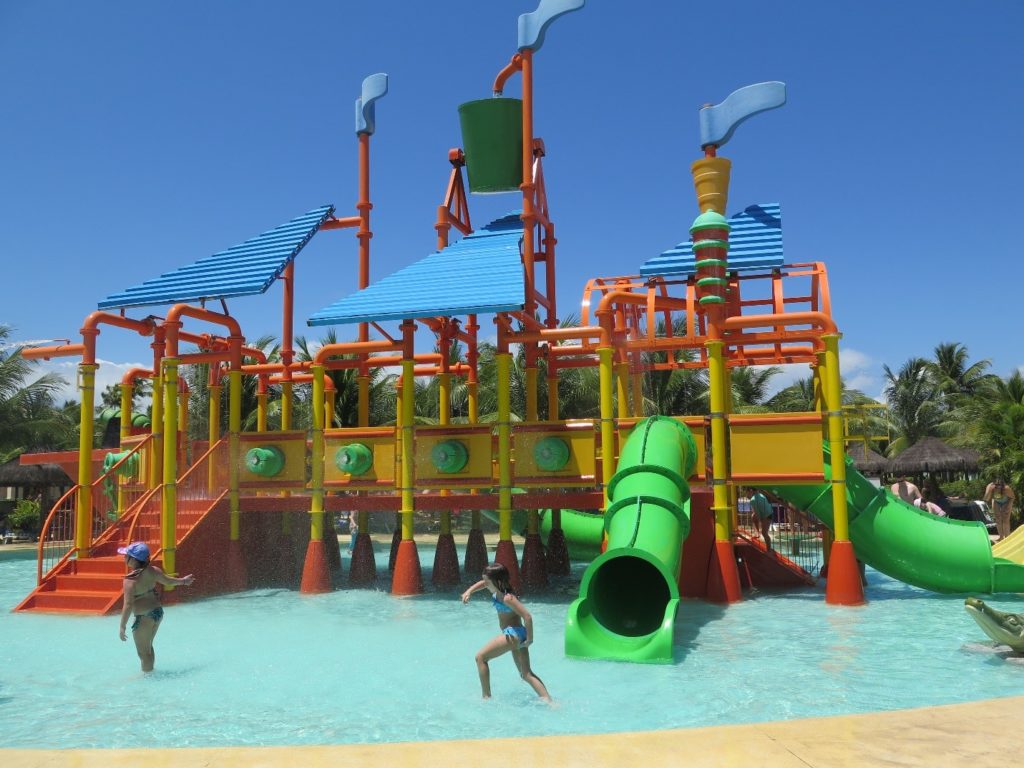 Our next activity was a walk around the premises. After a few steps, our kids discovered the children's water park. It's like playground with a pirate ship and slides and a shallow pool underneath which has a swiveling bucket on top that is continuously filled by a water pipe. Once it's full enough it swivels and pours over the whole playground for the fun and enjoyment of the children underneath. As you can imagine, a stop there was unavoidable. Kids had a blast! And we had so much fun watching. Next was a dip in the pool and a walk to the beach stopping to help ourselves to some coconut water on the way. We already felt relaxed and a bit hungry… Nothing to worry about, hotel staff was already offering snacks including grilled cheese and fruit.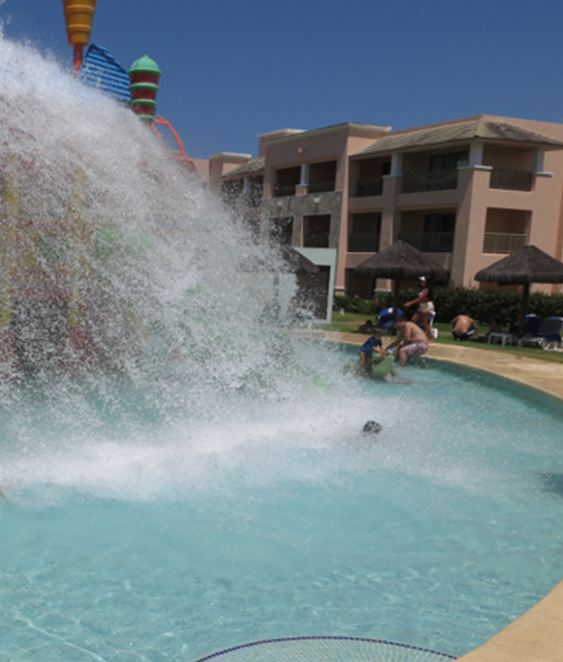 >> If you'd like to know about the rest of our week, stay tuned for part 2.
Enjoying my content? Would you consider buying me a coffee? https://www.buymeacoffee.com/vkambo
1 comment