I recommend that you only fill the cookies you are planning to eat and leave the rest plain.
Read Time:
3 Minute, 45 Second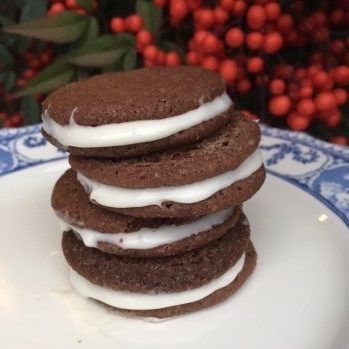 I love baking and all things chocolate. I think homemade is always best, as my grams used to say. I didn't quite get it at the time but that was until I started baking. This means I'm not such a fan of store-bought cookies, but I know there are some special cookies or treats most kids love.
In July 2020, I started a personal project called Bake & English where I put together two of the things I love most: baking and teaching. I give online baking lessons for kids in English. You can follow me on Ig if you'd like to learn more about it or enjoy baking pics.
When the kids asked if we could make Oreos, I had to investigate.
I found several copy-cat recipes online, but I wasn't totally convinced. I tried the one I liked best, but results were unconvincing halfway through my recipe testing and ended up creating my own recipe. If you'd like to try it this is what you're going to need.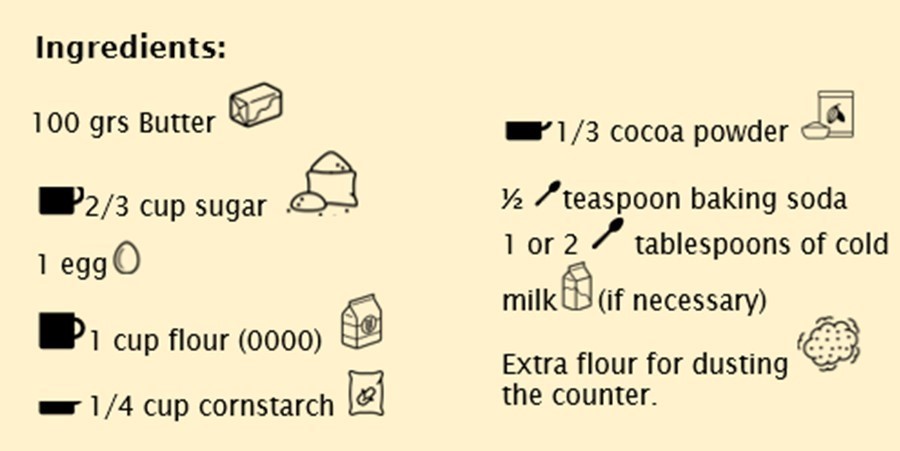 ---
Just follow the steps.
Preheat oven to 180°C or a little higher than minimum. Prepare 1 or 2 large baking trays spreading a thin coat of butter and dusting with flour. You can also use a silicon mat or baking paper.
In a medium bowl, beat the butter (for best results it should be at room temperature), add sugar and keep beating until light and fluffy.
In a separate bowl, place the flour, cornstarch, cocoa powder, and baking soda and whisk to thoroughly combine.
Add all the dry ingredient mixture from step 3 to the butter and sugar and mix using a fork or your hands. You will get a texture similar to thick sand which is a nice chocolate-brown color.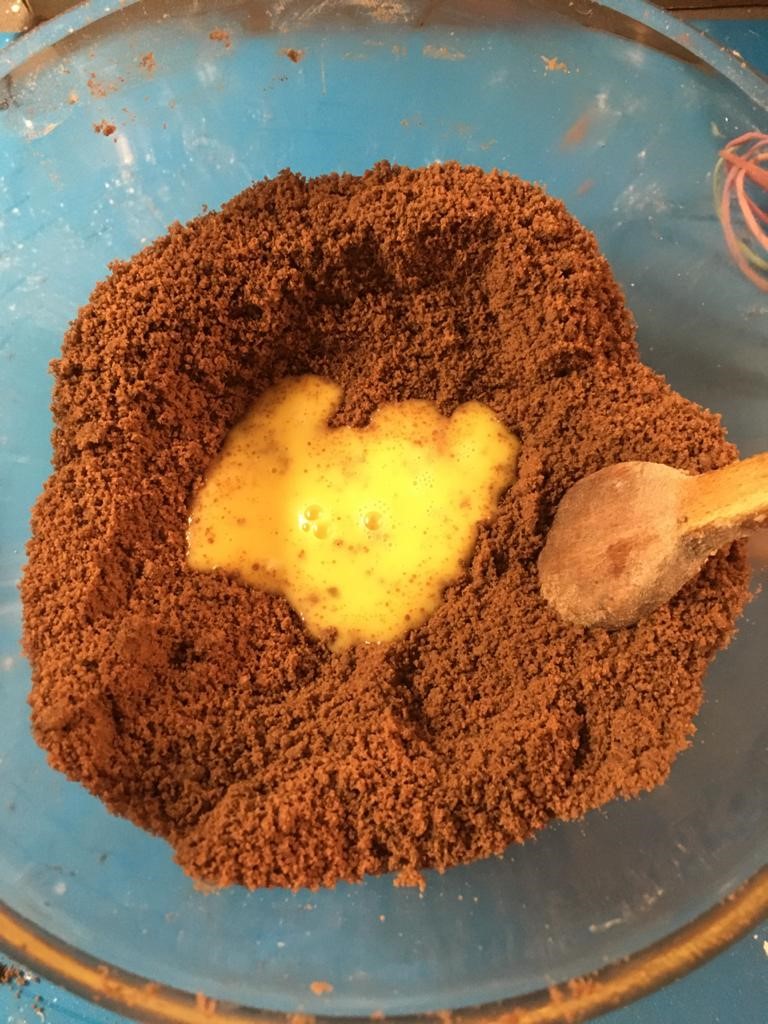 Break the egg into a cup and mix with a spoon. Add to the previous mixture, it will start to come together in clumps. Add milk little by little as needed. Only add if it's necessary, and the minimum possible amount to make a soft dough.
Press the dough with your hands, trying to get it to come together into a ball that will catch the remainder of the dry mixture from the sides of the bowl. This takes some time, so be patient.
Dust the counter with flour before placing the dough on top. Flatten with your hands and then roll the dough out using a rolling pin until it is about 3-4mm thick. Use a circle cookie cutter to cut out small circles (3-4cm round). Carefully remove them from the counter and place on your baking trays.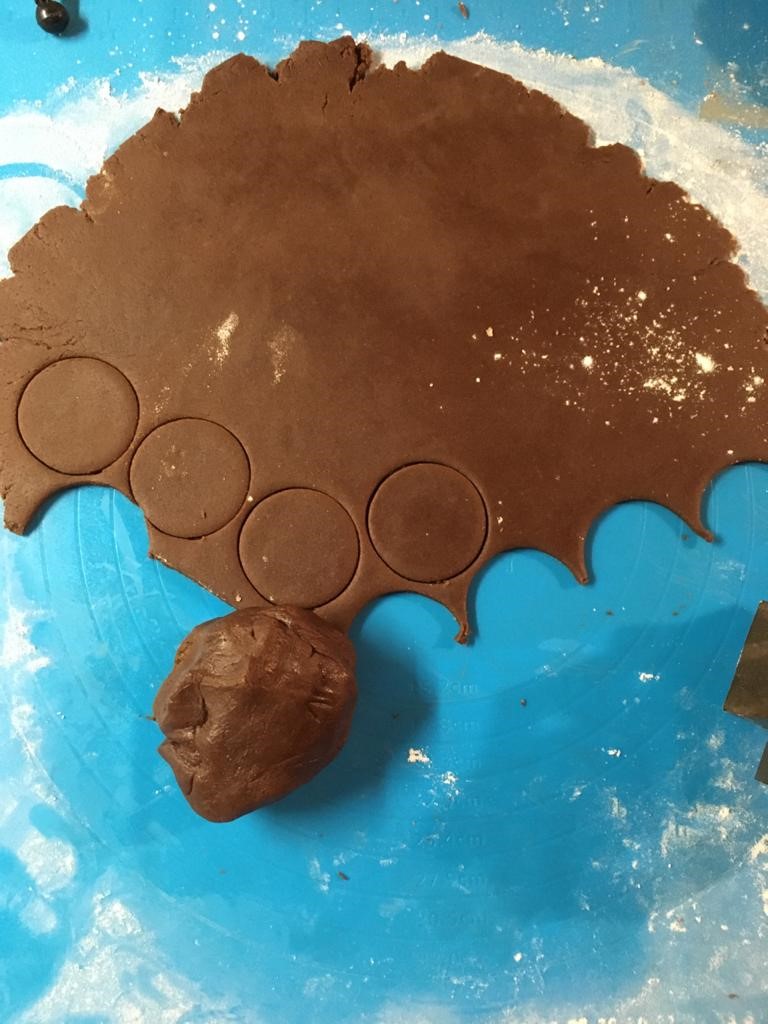 Bake for around 10 minutes, set a timer so you don't risk overbaking them.
Allow the cookies to cool on the trays for a few minutes before using a spatula to transfer to a cooling rack.
Take the remaining dough scraps and join with your hands. Re-roll, as many times as you need. Repeat steps 7 and 8.
Once all the cookies are ready or while the last batch is in the oven, prepare the filling as follows.
---
Wouldn't be a sandwich cookie without a delicious filling
I went with a simple option. Follow the next steps to make your own.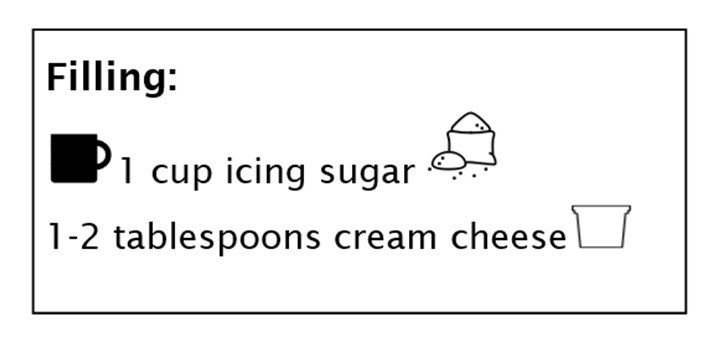 In a small bowl, place half the cup of icing sugar and half a spoon of cream cheese and mix well.
(Add a few drops of vanilla if you wish, (I strongly recommend it) and more icing sugar as necessary, you should get a thick spreadable white filling similar to the one in the store-bought cookies, but healthierbecause it has much less fat.
Place in the fridge covered with film.
Spread on cookies once completely cool.
Eat straight ahead or store in an air-tight container or cookie jar.
Enjoy!
Enjoying my content? Would you consider buying me a coffee? https://www.buymeacoffee.com/vkambo
---
Virgi
Bake & English
Notes: I recommend that you only fill the cookies you are planning to eat and leave the rest plain. Filled cookies tend to soften a bit. Anyway, this shouldn't be a huge concern because they usually don't last long.