Alfajores are consumed in Argentina by the million, literally, an average of 6.5 million are consumed per day in the whole country
Read Time:
2 Minute, 56 Second
As an amateur baker I love to try recipes from all around the world, but I have a special place in my heart for those from my own country: Argentina. Many might say they are a bit too sweet for their taste because most contain lots of sugar and dulce de leche. What can I say, there's no accounting for taste (de gustibus non est disputandum).
With that out of the way, let's talk about my own personal favourite and one the most popular and most loved argentine sweets: alfajores. There is a huge variety with almost infinite fillings and coverings. They mainly consist of at least two round shaped sweet melt-in-the-mouth cookies sandwiched together with dulce de leche or fruit jam. They can be plain with no covering or covered with some kind of sugar icing, meringue, powdered sugar or varieties of chocolate. Alfajores are found all around the country both in commercial packaged versions as well as like homemade goods in bakeries and of course also in every argentine household. Alfajores are consumed in Argentina by the million, literally, an average of 6.5 million are consumed per day in the whole country. https://turismo.buenosaires.gob.ar/en/article/alfajor-nation%E2%80%99s-passion
http://www.bbc.com/travel/story/20210105-the-gooey-biscake-eaten-by-millions
Mentioning all kinds of existing alfajores would be almost impossible due to the impressive variety, but I'll do my best to give you a general idea of the kinds you might find.
Mar del Plata style alfajores: these consist of two sweet melt-in-the-mouth cookies which usually contain a small amount of honey and citrus flavoring and sometimes cocoa in the dough, sandwiched together with dulce de leche and generously covered in all their sides with chocolate or meringue icing. Within this group there are varieties as well. They can be filled with dulce de leche and nuts, jam, or even peanut paste. The coverings include milk chocolate, dark chocolate, white chocolate and sugar icing. Also, there are versions with differently shaped cookies like the homemade ones in the picture.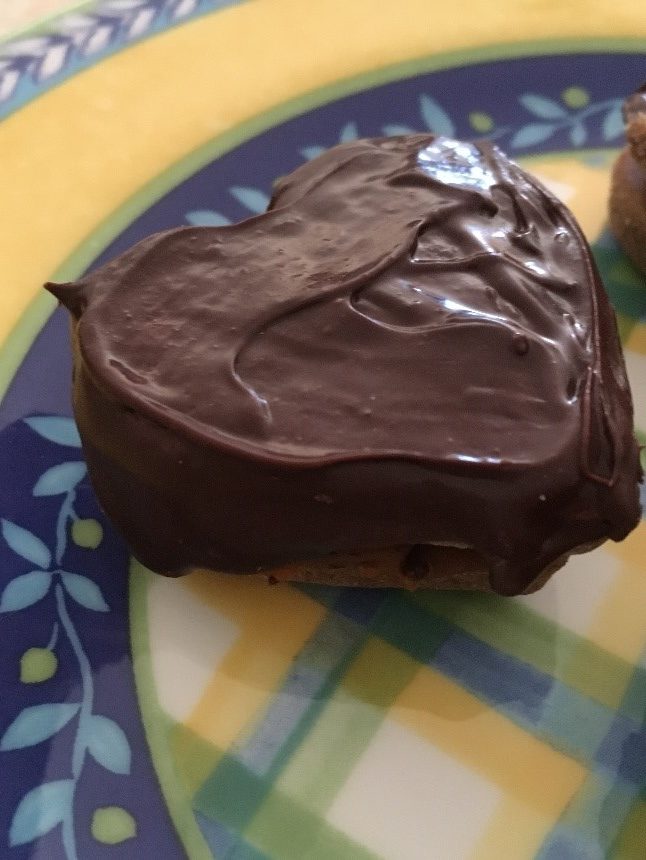 Cornstarch alfajores (alfajores de maicena): These are made with two sweet cornstarch cookies (flavored with vanilla, lemon rind and cognac or brandy or whisky) sandwiched with dulce de leche and with their edges covered with shredded coconut.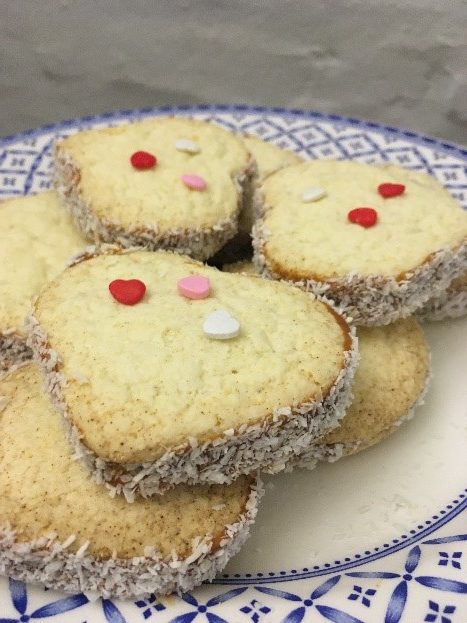 In Santa Fé (a province in Argentina) you can find their staple alfajor: Alfajor Santafesino. These consist of three very fragile thin crispy flaky cookies made of something similar to puffed pastry minus the large amount of fat, which are sandwiched together with… Yes, you guessed: dulce de leche and covered with a glaze made with egg whites and sugar that is shinny and hard but breaks up at the first bite. I love these and my next baking project will be to make my own homemade version. So, stay tuned because once it's tried and tested, I'll share the recipe in my Ig@bakeandenglish.
Other alfajores include: alfajores cordobeses, alfajores mendocinos, alfajores salteños, staple alfajores from these 3 provinces as some of the most well-known and many many others. Varieties are endless, I mean there's enough for at least one or two more articles.
Coffee break at a bar: Hot cocoa and alfajor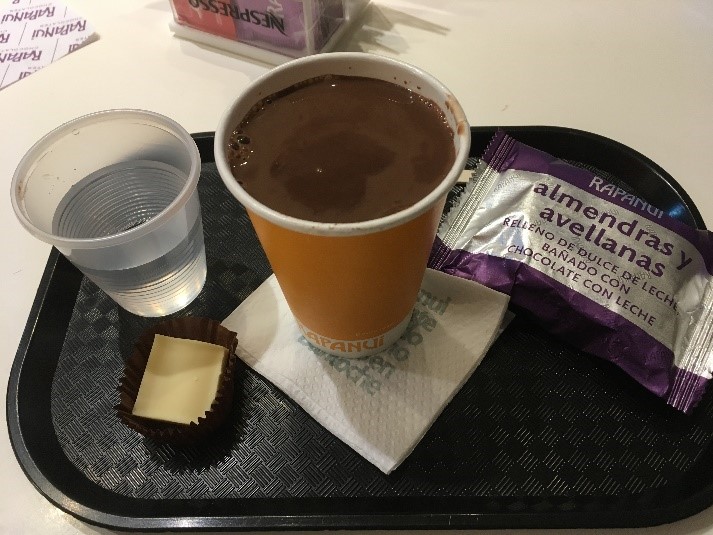 Enjoying my content? Would you consider buying me a coffee? https://www.buymeacoffee.com/vkambo